WELCOME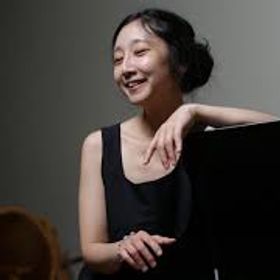 Japanese pianist MAKI SEKIYA was born in Tokyo and is now resident in the UK. At the age of ten, she made her first public appearance on Japanese television, playing her own three movement composition. Shortly afterwards, she became a scholarship pupil at the Purcell School for Young Musicians in the UK. She quickly attracted attention, with an article in The Evening Standard and an appearance on Sky TV.
Even before becoming a teenager, Maki Sekiya made public appearances as a soloist and in concerti. She won the Senigallia International Piano Competition in Italy.
MAKI SEKIYA studied at the Moscow State Tchaikovsky Conservatory and graduated with distinction. She remained in Russia for her post-graduate studies. She won the Music and Earth International Competition in Bulgaria and the International Sailer Piano Competition, also in Bulgaria.
MAKI SEKIYA performs regularly in Russia, Eastern Europe, Japan and in the UK. She held a position as the first Musician in Residence at Green Templeton College, Oxford University, from 2017 to 2022. 
MAKI SEKIYA has an extensive repertoire, ranging from the Baroque, through classical, romantic, and 20th century music, to the most recent works of today, including pieces written for her by Russian and Japanese composers who are full of praise for her interpretations.
MAKI SEKIYA also accompanies singers and instrumentalists and regularly plays in chamber ensembles. She speaks and writes Japanese, Russian and English.
Her Wigmore Hall recital (on Sunday 30 January 2022) was described by one reviewer as a "triumph" and by annother as "astonishing" - see below.
REVIEWS
"Oxford pianist Maki Sekiya's debut recital at Wigmore Hall ... was a triumph ..... was received with enormous acclaim by the capacity audience ....A wonderful recital and a great success for Maki! It was a privilege to be there."
Michael Proudfoot on Facebook
Maki's concert was breathtaking. Her virtuosity, pianism, delicacy and yet tremendous power were all astonishing. I and my three friends were most impressed by her playing of the Chopin Etudes, and the Satoh pieces introduced us to a quite new acoustic experience. The concert was memorable, revelatory and joyous. The audience responded to Maki with passionate enthusiasm.
Dr. Margaret Brearley
"

A vivid and utterly compelling performance" - Professor Bryce Morrison, critic and authority on piano performance
"

Outrageously wonderful. She is a complete master and wonderful discovery." - John Lubbock OBE, conductor
"

Unmissable" - BBC Music Magazine -Maki's recital at Oxford Piano Weekend
"

The recital was a complete delight: ... with [James] Gilchrist's expressive and impassioned singing perfectly complemented by Maki's combination of sensitivity and delicacy with power and virtuosity." - Michael Proudfoot .
This is a short excerpt from the video filmed during lockdown in 2020, when Maki played Beethoven's sonata No. 16 in G major, Opus 31 No.1, and Chopin's 24 Preludes, Op. 28. For the complete recital, and other videos, click on more music videos below or on Music at the head of the page.