My latest trip was to Faversham, where series of coffee morning concerts are hosted by musician couple Ben and Jo Saul whom I much admire as musicians and musician-parents (as am I), who are both active in various roles as director, performer, and teacher, as well as raising three teen age musical children! 
They have set up series of regular concerts and have good number of local followers.
I love performing at their event as it has a great community spirit, and the audience are very supportive and attentive. I felt an instant connection with an audience. It was an ideal setting for me to dry run my Wigmore Hall Recital programme.
For sometime, I have been thinking of setting up a similar initiative of local concerts in Oxford, and I was really excited to see a great example of music making for local community. The atmosphere is very friendly, it is casual and people can turn up without booking in advance, and leave some donation at the end of the concert. Its inclusiveness seems to encourage also those who have no background in classical music to attend the event. 
After the concert over a cup of coffee, we discussed a prospect of doing an outreach kind of event for children from local school. Love such an initiative and much look forward to further development. 
Thank you Faversham, and look forward to seeing you again!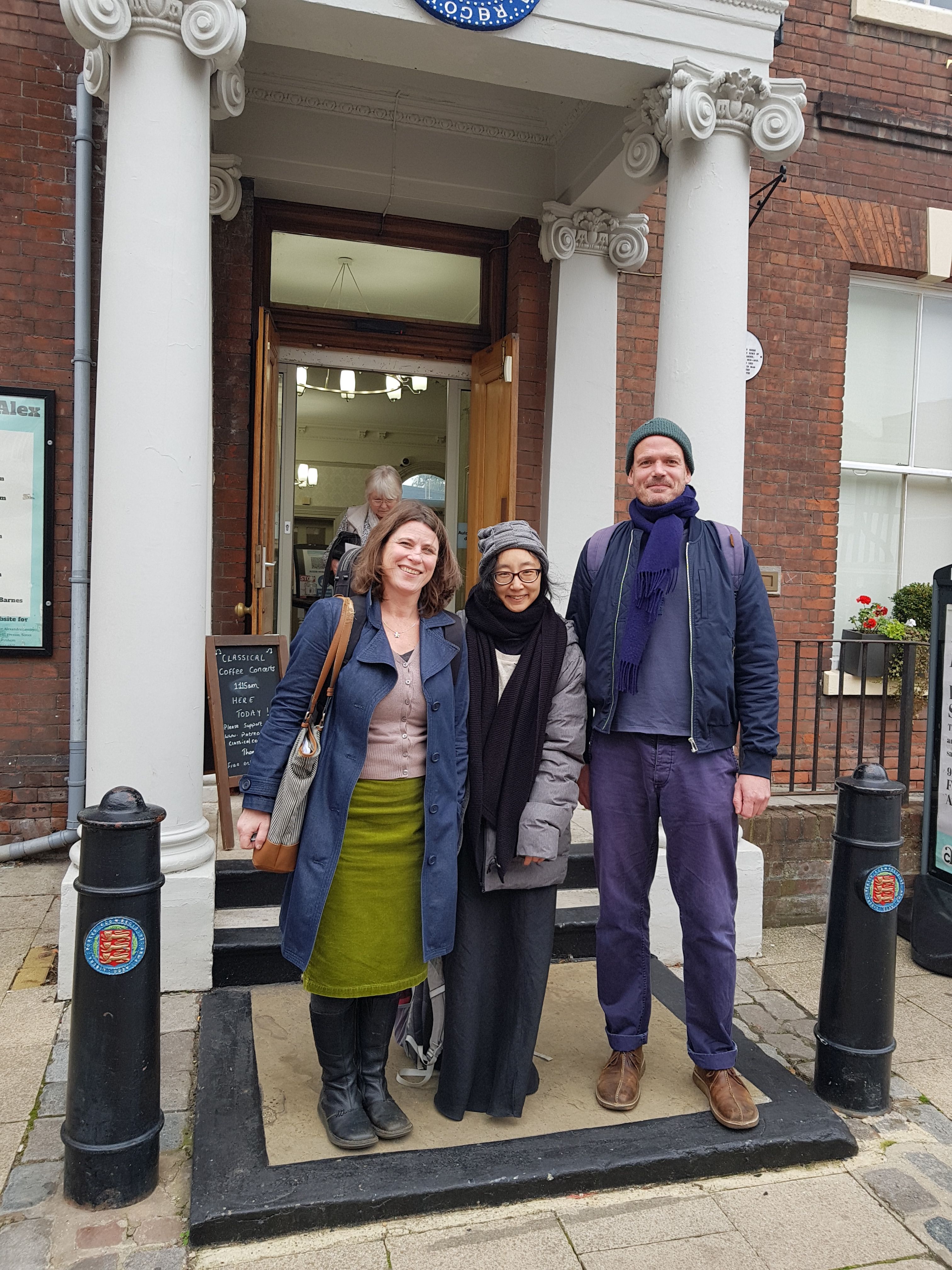 Photo: Jo Saul (the host), me, and Sam (audience member and a sound engineer)